FREE Shipping
FREE GROUND SHIPPING ON ALL ORDERS
Overnight shipping is available online, call for other options.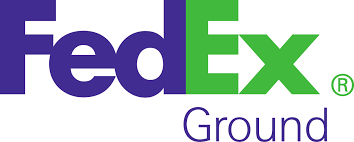 The required Hazmat-handling fee of 39 dollars is included at checkout for all orders.
Shipping
Where do you ship? We ship within the United States and internationally.
(Call 833-386-9248 for international orders. Some countries are not eligible for international shipping.)
How long will it take for my order to ship out? 3-5 Business days.
How long will my order take to arrive once it has shipped? 2 to 5 business days.
How do you ship orders? We ship via FedEx. When your order ships, you will receive an email with the tracking number for your shipment.
Return policy
100% satisfaction guaranteed. No hassles
CALL TOLL FREE 833-386-9248
8:30AM - 5PM Mon - Fri Eastern Standard Time
FREE AND AT OUR EXPENSE.
If we made an error, please return the product for a full refund. We will replace your order and deliver the product in the fastest time possible. In addition, we will provide our Fed Ex shipping account so the return freight and hazardous material charges are free.

Time period for returns and processing time
Return requests should be within 5-10 business days, must be in original packaging, minor usage, and undamaged in any way. They will be processed within one business day.
By purchasing from E-Gas Depot, you agree to use proper protocols for shipping returns of hazardous materials.
All returned products must have an RMA (Return Merchandise Authorization) number.
Contact email address and phone (Immediate answer) 8:30 AM to 5PM EST)
Email to contact: accounting@cihequipment.com or info@egasdepot.com